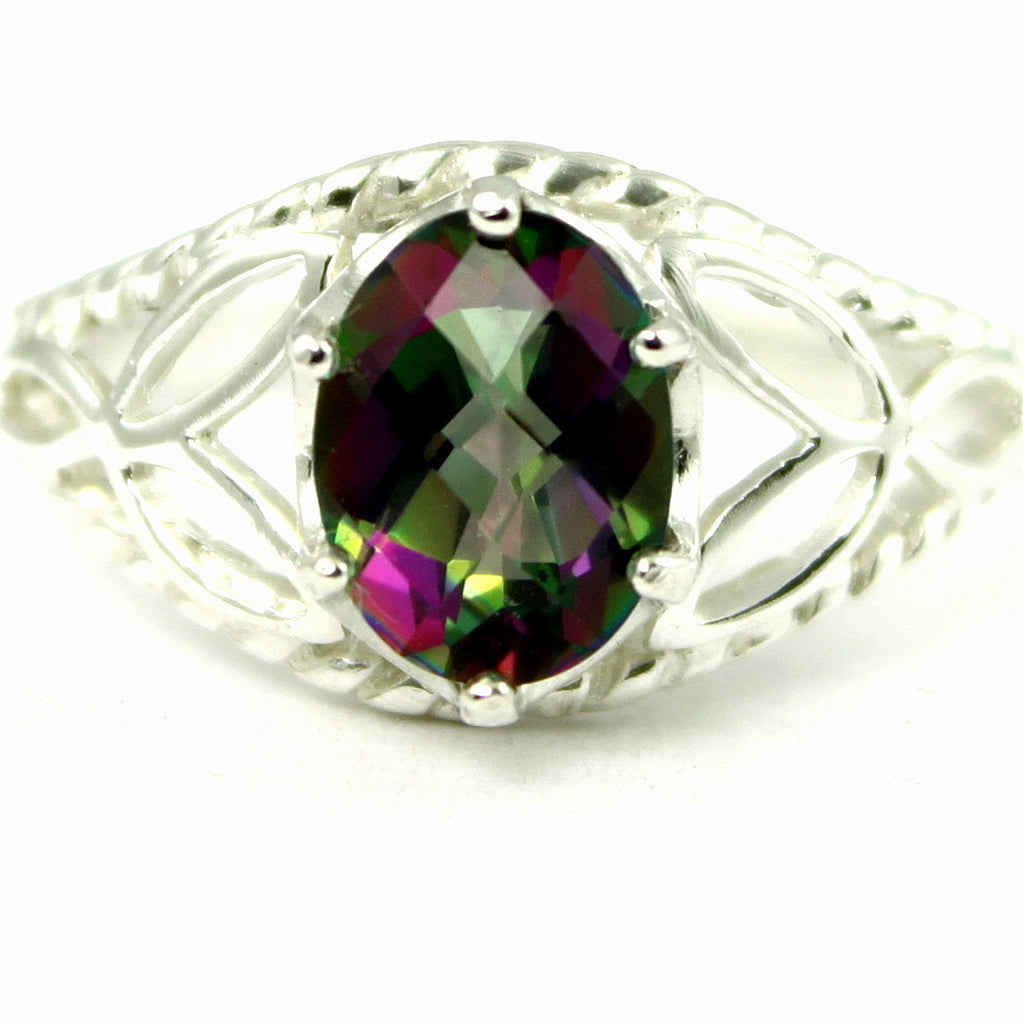 SR137, 1.5ct Mystic Fire Topaz set in a Sterling SIlver Ring
| | |
| --- | --- |
|  Stone Type | Mystic Fire Topaz |
| Approximate Stone Size | 8x6mm |
| Approximate Stone Weight | 1.5 carats |
| Jewelry Metal | Solid Sterling Silver |
| Ring Size | Size selectable at checkout |
| Our Warranty | One Full year on workmanship |
| Our Guarantee | Totally unconditional 30 day guarantee |
Mystic Fire Topaz -- a titanium treated natural topaz, showing the most absolutely blazing Green/Purple you've ever seen. It's amazing, and it looks good day or night.. It complements just about anything you want to wear. Titanium is a naturally iridescent metal that is applied to the back of the stone. The dominant colors are green and purple, with occasional flashes of yellow and red.

A comfortable 1.5 carats, this is a pretty stone, clean and clear, with tons of bright, sparkly Mystic Fire Topaz fire. Gives me goosebumps just to look at it.

The sides have a pretty simple pattern, allowing the stone to stand on it's own merits.

This ring just "feels" good, and look great! It is low domed, and won't hang up in your jeans pockets. It's just simply a pretty, and a comfy ring.