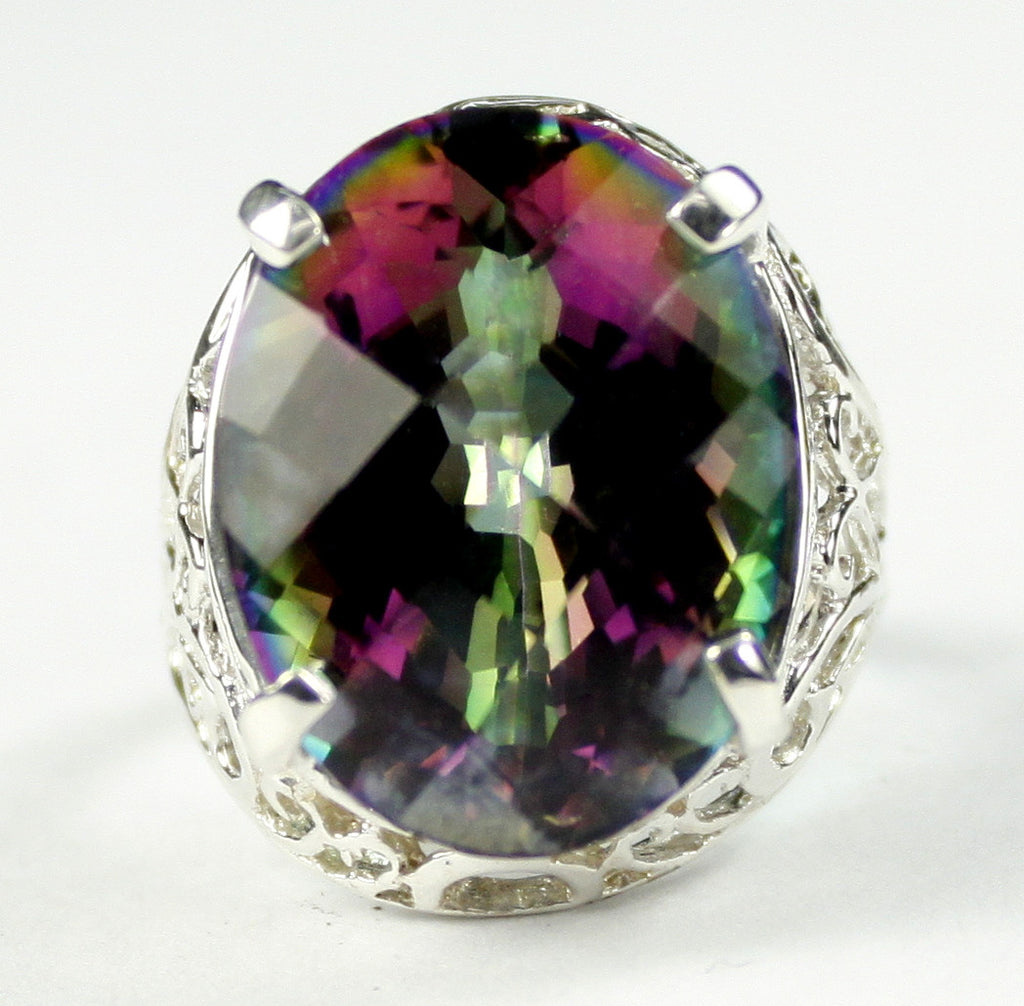 SR291, 22 ct Massive Mystic Fire Topaz set in a Sterling SIlver Ring
| | |
| --- | --- |
|  Stone Type | Mystic Fire Topaz |
| Approximate Stone Size | 8x6mm |
| Approximate Stone Weight | 1.5 carats |
| Jewelry Metal | Solid Sterling Silver |
| Ring Size | Size selectable at checkout |
| Our Warranty | One Full year on workmanship |
| Our Guarantee | Totally unconditional 30 day guarantee |
Mystic Fire Topaz -- a titanium treated natural topaz, showing the most absolutely blazing Green/Purple you've ever seen. .... It catches light like crazy -- I mean, bright sunlight makes it go berserk, but even in a low-lit restaurant, it can't hide.

A pretty danged large 22 carats, this is a seriously nice stone, clean and clear, with tons of bright, sparkly green/purple fire. Gives me goosebumps just to look at it, but then, I like Mystic Fire Topaz.

Oh yeah -- it's pretty, too, especially with that flowing filigree running down the sides of the ring.
Just know ahead of time, you're going to have to work up some attitude to wear this ring.  It's not for the feint hearted.